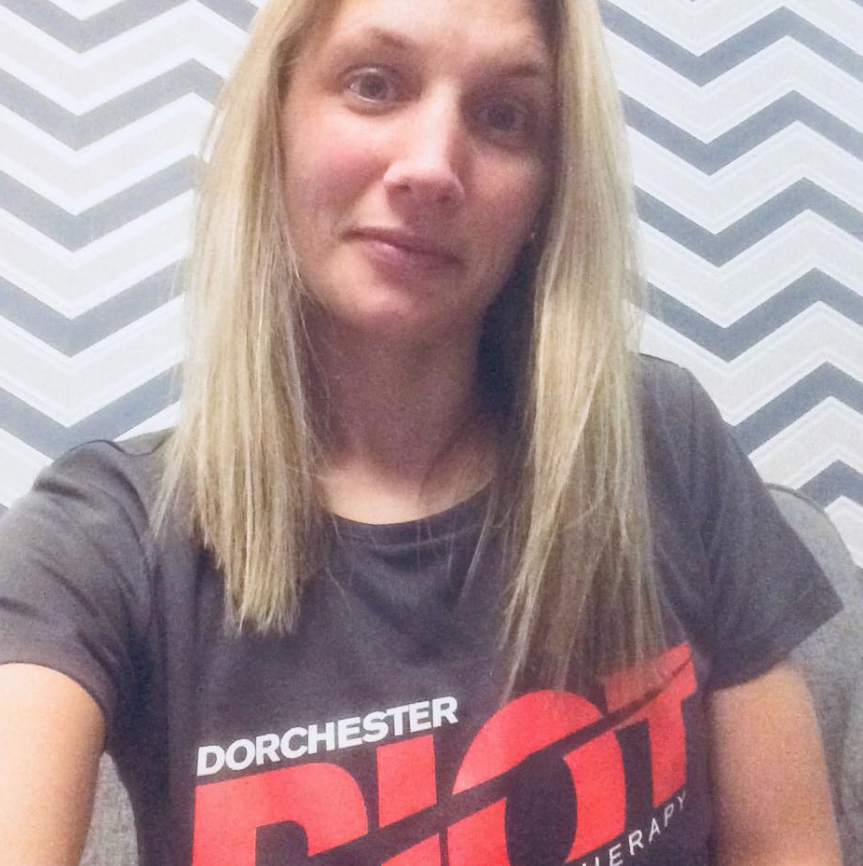 I'm a 34year old run/swim/cycle and some might say a swear 'aholic mummy of 3. To be fair the kids are the reason why I started running, to get out of the house and get some peace and quiet!
Having always been into my sport, I qualified as fitness instructor back at the age of 18yrs old but found that having children the hours didn't suit so ended up in a 'normal' 9-5 job. Still wanting to keep active I started running and I've never looked back.
I started the RunFreeCrew whilst working at Running Free and then along with a few fellow runners Dorchester RIOT was born. I am proud to be the current chair of the club and have enjoyed watching the club continue to grow.
Well done Amy C Mason & the committee, despite calf pain I loved the run. I'm going to pop in on Saturday to do my paperwork to join & talk calf pain treatment

Vivienne Taylor