Update your membership
Click here to update your membership for 2023-2024 
Running with RIOT
Fancy running RIOT with us? This page includes everything you need to know about running with Dorchester RIOT.
We currently organise club runs three nights a week and support long Sunday runs for those training for those longer distances.
That's not all, Dorchester RIOT organises runs as part of the England Athletics Run and Talk programme and offers two annual Couch to 5km courses.
You'll find some of your questions about running RIOT answered below and in our FAQs. For the latest updates on our club runs please also visit our Facebook page.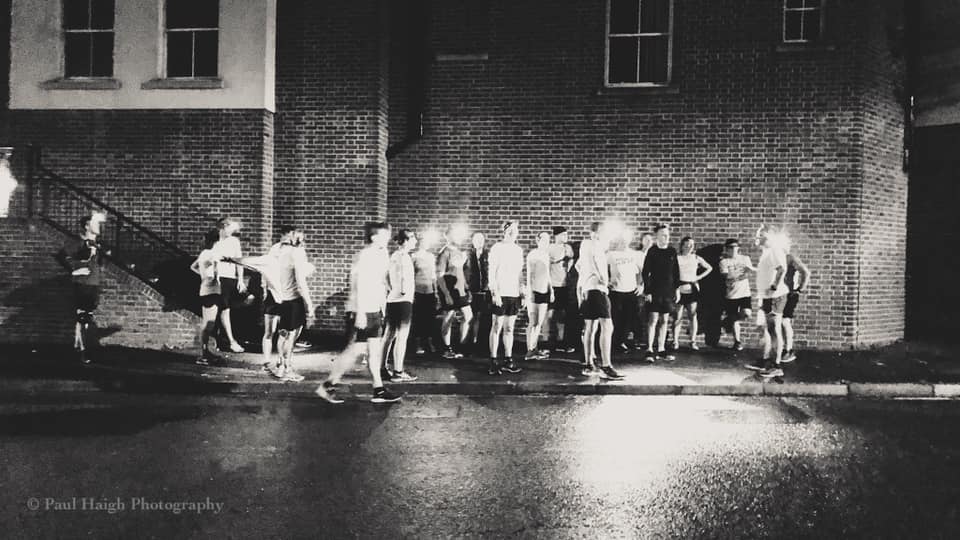 When do we run?
We have weekly runs on Mondays, Tuesdays and Thursdays. Our Monday and Tuesday runs are specific sessions, whereas our Thursday Club runs offer a bit of everything. If you have any questions or want to join us for a run, you are welcome to contact us through Facebook or by email for more information.
Run for all Mondays
Whatever your pace, our Monday night runs are steady, friendly and social – so whether you're a newer, less experienced runner, or just want a nice, relaxed run, these are for you – no one gets left behind!
Our Monday runs generally range from 11-13 minute miles in pace and 3 to 5 miles in distance.
Training Tuesdays
Fancy mixing up your running with some hill repeats or sprints? Then Tuesdays are for you!
On a Tuesday we arrange targeted sessions for those wanting to work on their pace.
These sessions are friendly, supportive and suitable for all paces.
RIOT Thursdays
Our Thursday RIOT runs have something for everyone! We arrange trail and road runs across different paced groups: Steady (11+ minute miles), Steadfast (10-11 min miles), Stamina (9-10 min miles) and either Swift (8.15-9 min miles) or Speed (<8.30 min miles)
Thursday runs offer a chance to chat with fellow RIOTers, push yourself or just give you that running motivation!
Running with RIOT for the first time?
Why not consider starting off with one of our #RunandTalk sessions? These are an opportunity to meet other RIOT members in a relaxed and informal run setting.
Not sure what group to join? Get in touch with us and we can guide you, please be reassured no-one gets left behind on a run and on larger group runs we always have a tail runner.
Feel free to let us know in advance if it is your first run with us. On the run, please introduce yourself to the run leader, they can welcome you to the rest of the group.
Running with us is free, but we hope that after your third run with us you'll feel confident enough to join us as a RIOT Member to support the Club.
What do I need? For our dark winter runs we ask you dress in bright clothing and advise a head or chest torch, particularly if the run involves unlit paths. If the run is off-road you may also need trail shoes. Please ask us if you are unsure on the route.
Please see our FAQs for further information.
RIOT on the RUN