Just as we were starting to get back in the swing of things, November arrived with the nation's second lockdown of the year. Sadly this meant we had to cease club runs temporarily, but lots of you buddied up and still got out for runs throughout the month.
Our new Run Co-ordinator Andrew Scowcroft has now settled into his new role and has used the temporary pause lockdown brought to put lots of plans in place for the coming months. We'd like to thank outgoing co-ordinator Mark White for all his hard work over the last few months and helping the transition go smoothly.
RIOTing all the way through...
Our first special mention this month goes to Naomi Grindle-Phillips. We all know how difficult it can be to restart running after a break so a huge well done is deserved, especially as Naomi got back out there on her own during Lockdown 2.0.
Well done to running buddies Dee Lewis, Samantha Mercer and Keith Horn who earnt their Virtual Bournemouth 10 medal this month.
Several of our members took on the tough Dorset Hillfort Ultra with it being the first ultra distance for some. Well done to Rachel Jones, Andy Mutter, Wendy Britton, Mark Brown, Anne Saunders, Kirsty Eveleigh, Rob Davison, Chris Monteith, Brian Fields and Ian Winsor.
Marathon machine Claire Carlin completed yet another 26.2 miles in a year which saw her complete her first.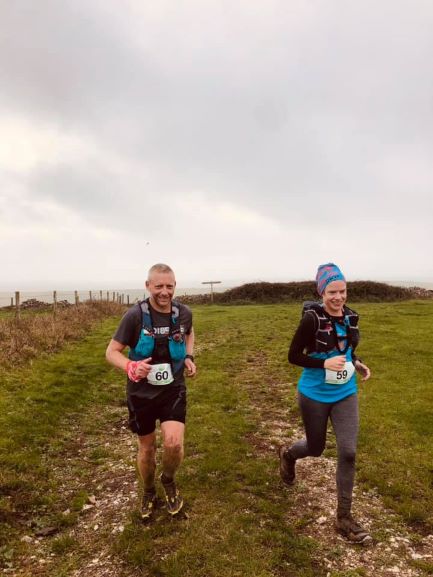 While Lockdown 2.0 had the potential to cause runners to retreat indoors for 4 weeks, our brand new RIOT Challenge "Every Mile Counts" provided the needed motivation for the running to continue. Set across 7 days combining mileage targets with earning prizes for our community shoe boxes, there was even the extra incentive of committee forfeits! Our runners smashed the mileage targets every single day, tracking down the coveted doors to earn bonus miles. By the end of the week not only had numerous shoe boxes been filled, the challenge participants had earnt bonus prizes such as waterproof clothing, sleeping bags and rucksacks.
This really was a fantastic challenge which saw the club pull together to make sure no item was left not bought. Martin Mustoe and Rachel Jones completed the most daunting forfeit; a 7am dip in Weymouth Bay, Andrew Scowcroft trod the pavements at midnight, Jo McDougal and Mark Allwood got their hands dirty washing cars, and Dee Lewis, Samantha Mercer, Christina Guppy and challenge master Paul Danbury put on their gloves and litter picked the streets of Dorchester and Portland.
It was with an immense amount of pride that the donations were handed over to the Helping the Homeless and Vulnerable Adults group in Dorchester, who passed on their many thanks to everyone who contributed and participated. This challenge really showed the best of RIOT and it was truly fantastic to see so many of you pushing yourselves and collectively working together as a team.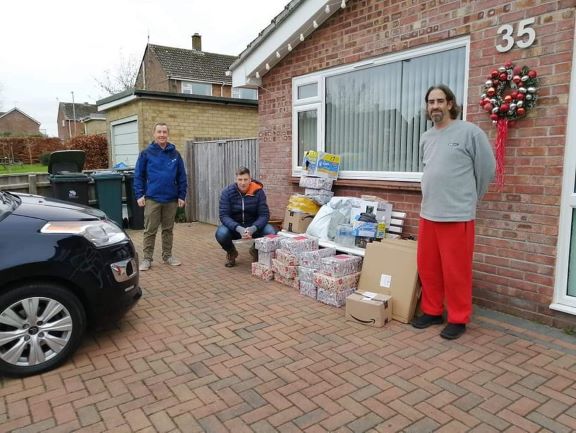 Several members earnt new distance PBs this month including Kerri Oliver, Gemma Shone and Rob Kirkpatrick.
The awesome Andy Mutter completed an astonishing 82 miles in a single day, when he ran all the way to the famous "Hovis Hill" in Shaftesbury and back – well done Andy!
Congratulations to Rob Kirkpatrick and running duo Bill and Wendy Britton who have now all broken the 1000 mile barrier this year!

December sees lockdown come to an end, the return of our flagship challenge Festive 24, and no doubt more fabulous achievements from our members. Look out for the next blog coming in the New Year.